Getting your vitamins, fiber, minerals and antioxidants from convenient fruit and grain bars? There's plenty of reason to believe you can. Fruit and cereal bar packaging claim to deliver everything from the antioxidant power of pomegranates to the nutritional bang of vitamins C and E…in other words, everything powerful and amazing that comes from eating real fruit. New products on the market today even promise a "superfruit fusion" that puts all the amazing health benefits of messy, inconvenient fruit into a convenient bar form with no messy juice dripping on your tie or anything annoyingly hard to peel.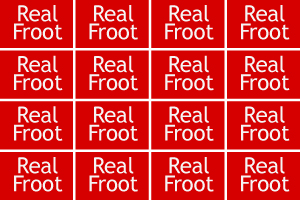 What they aren't telling you is what actually goes into fruit and cereal bars. One new "superfruit fusion" breakfast bar claiming to deliver the nutritional "pow" of pomegranates is actually made from mostly invert sugar, corn syrup, water, glycerin, sugar, and modified corn starch, with only a nod to pomegranates in the form of juice concentrate, which is really just the sugar from the fruit. Typical "fruit" bars like this one contain 13 grams of sugar. …that's one gram less than a Milky Way bar.
So there isn't anything in a typical fruit and bar that really counts as fruit. And if you're in the mood for something fruity, pop a Jolly Rancher and call it a day.
Obviously, if the packaging on fruit and grain bars made this clear, no one would think they were getting the nutrition that real fruit delivers. So they just call it fruit…or "pomegranate", or "apple" or "blueberry". That's foodiness…or in this case, fruitiness.
The solution isn't that hard: just eat real fruit…it may be a little less convenient, but it's food. Real food. Not sh*t. Why would you eat that?