The Let's Get Real Video Collection: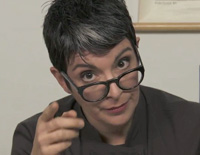 Let's Get Real: The Reel
Sample episodes of Let's Get Real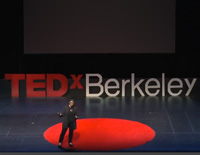 Erica at TEDx
Erica gives a talk called The Real Food Movement Needs To Get Real at the 2013 TEDx Conference in Berkeley.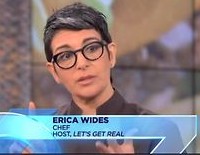 Erica on the Dr Oz Show
Chef Erica talks about the secrets of the fast food industry on Doctor Oz.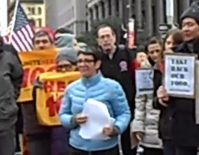 Occupy Big Food
Chef Erica works the human microphone at an Occupy Big Food Rally in New York City.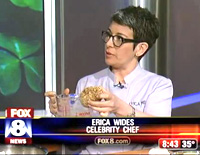 Erica on Cleveland's Fox 8
Chef Erica makes an appearance on Cleveland's Fox 8 morning show, making heirloom cauliflower "risotto".
---
Watch Erica on TV before Let's Get Real.
---
Stress Free Cooking
Chef Erica on the PBS show Stress Free Cooking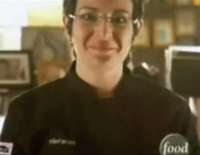 Chopped and Home Shopping Network
Clips from the Food Network show Chopped and an appearance on HSN