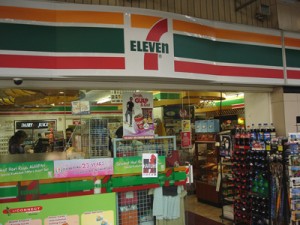 I was taking a relaxing, quiet, urban Zen-like stroll down the High Line through the millions of potato people waddling down the boardwalk when I looked up into the windows of your 1.5 million dollar High Line adjacent, one-bedroom, luxury apartment and saw you packing. I guess you're finally taking that vacation to Mykonos you've been talking about for years. As a tourist group from Tampa was taking your picture I noticed you going back and forth from your $3,000 a square foot kitchenette to your $4,000 canvas Gucci luggage to your $5,000 plastic medicine cabinet looking a little flummoxed. As the tourist group uploaded shots of you in your Hugo Boss briefs onto their blogs and waddled on to find more cupcakes, I realized why: you listen to Let's Get Real; you now know that they don't sell food at airports or serve food on planes; you can't bring a pastured whole chicken through security; you won't eat a protein bar anymore; your Orthorexia is flaring up; and you don't have a prescription for the Percoset you're considering having as an inflight snack. Now what?
Well, as they say in The Matrix, welcome to the realm of the real.
So in tonight's special MyRerun – They Don't Sell Food at 7-11 – I get real about travel foodiness™; how traveling is one of the most difficult situations to find and eat real food in; how it's historically a tough one (while on his way back from Troy, Odysseus was almost eaten by a Cyclops while trying to steal one of the monster's pigs; the Joads killed their last pig to make sure they had snacks on the road; the Donner party ran out of food and had to eat each other); how to realistically eat less foodiness™ while traveling – bring your own food if you can; fried chicken wings eaten at the bar are better than a protein bar; drive-through plastic tomatoes are better than the hamburgers; a cocktail and an Ambien are better than airplane food; and how, the fact is that, while traveling, you're just going to have to lower your standards.
And like I said last week, eat a lot of Greek yogurt while you're there … but I wouldn't loan them any money.