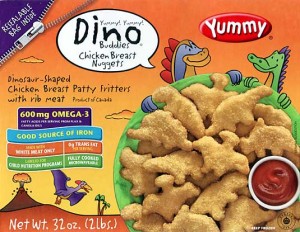 I was reading your "mommy" blog over the weekend – after all, someone's got to – and I saw you, daddy, and little Lexi and Hampton are headed off to Africa to adopt little '//Hui !Gaeb' – and I totally agree that "Britney" is a much more interesting name. As I was looking through the fascinating pics of what you're packing I noticed what you are bringing on the plane for Lexi and Hampton to eat and to feed '//Hui !Gaeb' – I mean, "Britney" – on the way back: gummy vitamins, whole grain goldfish, organic pop tarts, strawberry flavored Go-Gurts and juice boxes.
I'm not sure little //Hui !Gaeb' will think that sh*t is food. After all, even the U.N. planes bring her rice and water.
So in tonight's episode – Feed Kids Cheese, Not String – you make me get real again about kid's foodiness: how kid's foodiness products like cheese string, organic chicken "nuggets"and juice boxes are worse than what we feed our pets; how being raised on foodiness is like being born in the rabbit hole because kids will never know what real food is in the first place; how being born in the foodiness labyrinth of the rabbit hole leads directly to other labyrinths like chronic illnesses, behavioral disorders, dependence on pharmaceuticals, and wanting to be on reality shows; and how to realistically only feed your kids real food.
Oh, and heads up: I just read that Inuits are the next hot babies to adopt.