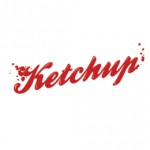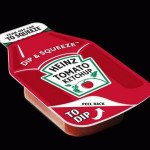 The 4th of July is upon us and it's time for roof parties, picnics, pools and, if you've been listening to Let's Get Real, summertime Orthorexia. Yes it's true, along with knowing that you're the right kind of people and obsessive nostalgia for the 70s, one of the known side effects of listening to Let Get Real is knowing so much about how f*cked up food is that you can't eat anything anymore but popcorn and tap water. But there is a silver lining amongst the hormone, antibiotic and pesticide-laden hamburgers, hotdogs and chicken – condiments are okay*!
So in tonight's you can rerun but you can't hide – Ketchup's OK, It's Finding Something To Put It On That's The Problem – I get real about what foodiness hasnot done to condiments. Looking on the bright side for the first (and probably last) time I report that, indeed, Soylent Green is people (as well as capsules made in China, and now an actual non-ironic foodiness product), Kardashians are not people, but ketchup, mustard, mayo and salsa are still food; ketchup is pretty much still made out of tomatoes, vinegar, sugar, salt and spices and has not been replaced with a "red" flavored doppleganger (yet), and mustard is still made out of mustard seeds, vinegar, salt and white wine and has not been replaced with a "yellow" flavored doppleganger (yet) so, unlike beef, eggs, milk, olive oil, soy chips, protein bars, blueberries, smart water, vegetables, fruit, salmon, chicken and tuna you can actually eat them and finally feel safe.*
*Deli mustard colored with turmeric root can give you lead poisoning.
But let's get real – you don't want to be the kind of person who eats industrialized hamburgers and doesn't know better, and you don't want to be the kind of person who turns down the industrialized hamburger because you do know better either. So just down a bunch of booze, eat the burger, and enjoy knowing that you're truly the right kind of people. …and that Rum and Hawaiian punch is a good treatment for Orthorexia.
So if you don't want to eat shit – or, if you do eat shit, at least to know that it's shit — tune in!